On The Tenth Day Of Havel's Holiday Project, My True Love Is The Rotary Pinking Blade
Time to Make the Back Label and the Spine Label:
1. Apply fusible web to fabric before cutting.
(This will keep the back label and spine label from fraying.)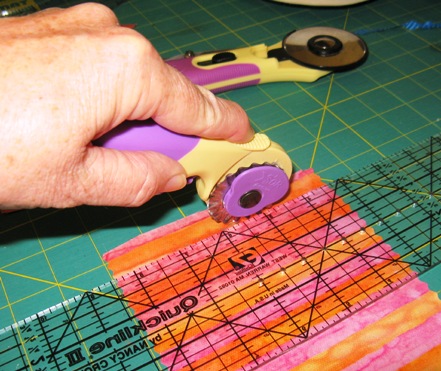 2. When using this blade, be sure to always hold it upright so that both sides of the blade cut through.
Next: On The Eleventh Day Of Havel's,
My True Love Is The Snip-A-Stitch
For a printable PDF, please click here.