On The Eleventh Day Of Havel's Holiday Project,
My True Love Is The Snip-A-Stitch
Finishing the Edge:
1. Use the same thread in the top and the bobbin of your sewing machine. Choose a nice edge finish stitch.
I use an edge foot because the stitch seems to look so much better with it.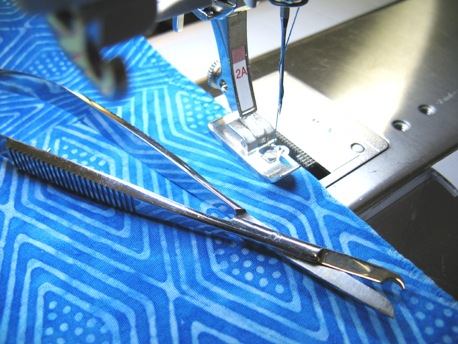 Snip-A-Stitch is a great tool for any kind of work on the sewing machine. You can see the little notch in the blade…this notch gets you very close to the fabric to cut the end threads without cutting the fabric.
2. Position your album on the cover and mark where the folds should be. This cover is just like the book covers we made as kids to cover our school books.
Press the folds with an iron.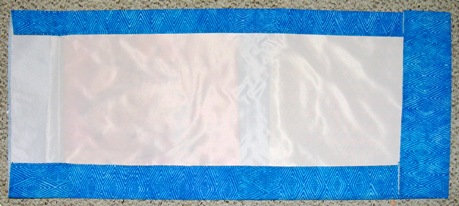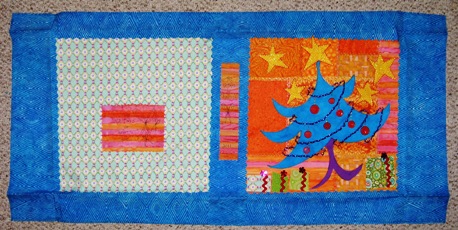 Next: On The Twelfth Day Of Havel's,
My True Love Is The Rotary Skip Blade
For a printable PDF, please click here.