Valentine Rose By Terry White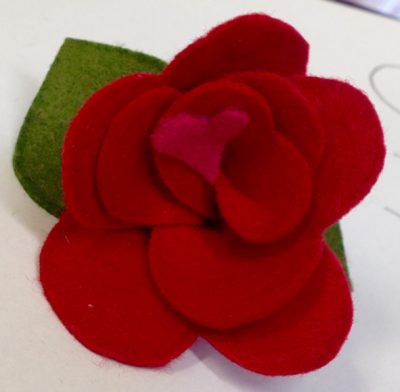 This little Valentine Rose is made from 8 hearts cut from felt. It works up quickly and would be a great project for kids as well as creative grown-ups! It can be made into a pin or attached to a gift or card.
Materials needed:
10 inch x 3 inch red felt 2 inch x 4 inch green felt 1 inch square of pink felt
8 inch x 3 inch piece of Card Stock for making the heart templates Red sewing thread and hand needle
Fabric glue
Pink and Green markers to trace the shapes onto the felt….these can be any kind of markers like Sharpies, Crayola or Prismacolor….anything that works on the felt which shows up and matches the colors of felt.
Lovely little scissors….I like Havel's 5 inch curved scissors for cutting out the felt hearts….
….and, I like Havel's Teflon scissors for cutting the heart templates from card stock.
Begin by tracing the heart shapes onto the card stock and cut out the hearts for templates. Trace the heart shapes onto the felt and cut them out.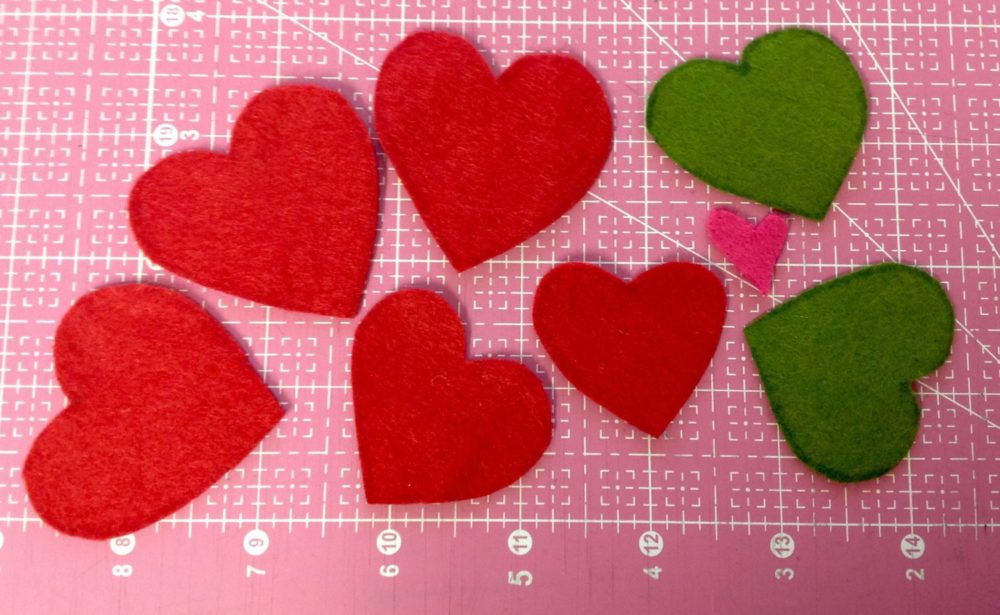 Start with the smallest red heart, put a dab of glue at the base and curl it around on itself.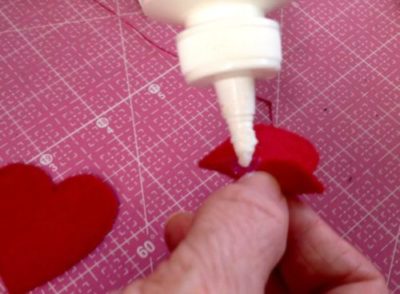 Continue by putting a dab of glue at the base of all the red hearts, curl the medium size heart around, then the 3 large hearts.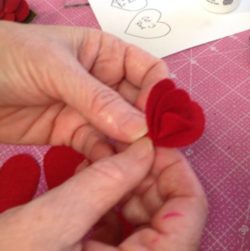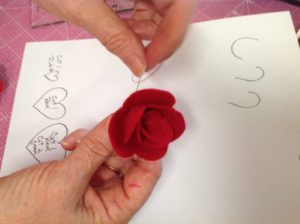 Using red sewing thread, tack the hearts together at the base.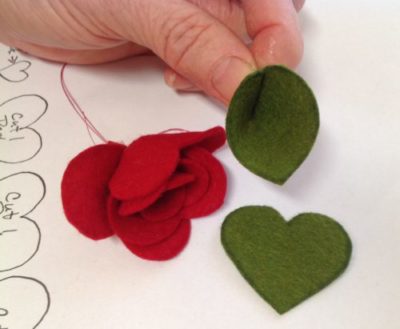 Pinch the green heart shape to make a leaf….tack each leaf to the base of the flower……tada!
I am making these with my grandchildren for valentines…. Enjoy the process,
Terry
p.s. Click on the link below to watch my instructional video!