Tips for fabric, cutting & more!
By Kathy Mathews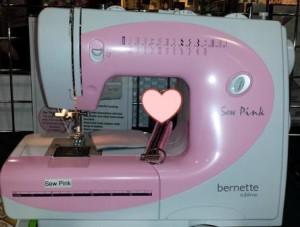 I can clearly remember signing up for my first quilting class. I had been sewing since I was twelve but as I was about to turn the big THREE – O I felt the need for something new in my life. I had seen a handmade quilt on a bed of a friend of mine and knew that I had to make one. I was pretty set for basic sewing notions but the class list of what I needed to start quilting had some items that were new to me. The list was a bit anxiety producing, thrilling and a tad expensive.
I was self-motivated because we had family quilts. My grandmother and her two sisters had been quilters and exposed me to it. They planted a seed which was dormant for about 20 years but when it blossomed, it grew big time.
I was so lucky to have had someone who exposed me to quilting. I wish everyone did. I havestarted the wonder that is quilting for me, my step daughter and now my granddaughter. My step daughter was 20 and my granddaughter is only 2 so my approach was and is quite a bit different.
My step daughter lived with us when she was in middle school. It seemed like grades 5 through 8 involved quite a bit of sewing. I made her play costumes, quilts, pillowcases and favors for her birthday parties. She and I get along really well now but then, there were some definite non Brady bunch moments. Sewing was our first and enduring bond.
She became interested in sewing by seeing the things around the house and the handmade items I gave her. I signed her up for lessons, just like I had Shelby and Emily. She made a little quilt in a Mother daughter class and we were all thrilled with it. After she left, she missed the sewing on demand that was available around here. A seed had been planted for her. This kind of exposure is what I am doing with Zara now also, she plays in my sewing room, she adores quilts and sewing is just a part of everyday life.
For Olivia's 20th birthday, she wanted a sewing machine. Her sister and Mom got her one at Target and I begged to help and by help I meant completely control this present. They all agreed to let me, even took the machine back. I was in heaven! The early exposure had taken root and I was about to "water"the sprout completely!
I got Olivia a Bernettesewing machine, a necessity for all new quilters. I am all about avoiding play sewing machines or tricky antique ones for young sewists. (I made that mistake with my oldest and I have never heard the end of it.) Buy a lower level mechanical sewing machine of the brand you adore.
After that I put together a quilting sewing kit for her, with some attention paid to a quilt class list. She was not living with me so I wanted her to be completely prepared. She was the only child interested in sewing so far, I didn't want to blow this!
First: cutting. I got her a decent sized cutting mat, quality rotary cutter and replacement blades. I wanted her to have really good scissors so I got my first pair sharpened and passed them on to her. I think being able to cut well is the most important start for a new quilter. And what's the secret to being able to cut well and accurately? Quality tools that cut consistently and last for decades, a bargain in the long run.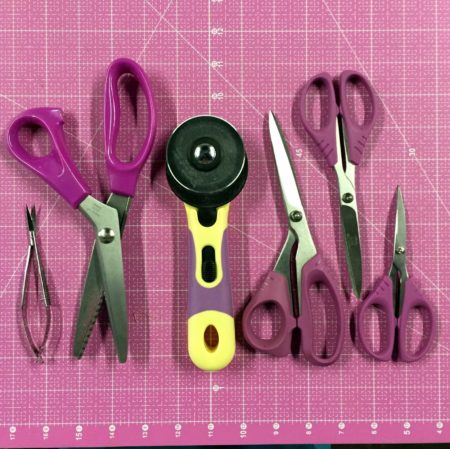 Second: measuring. When you cut, you have to be able to measure. There are so many fabulous rulers out there. I chose a simple 18" plastic ruler and a really good 12.5" acrylic square. It's important to cut but it has to be accurate.
Third: sewing. By golly, sewing a quilt does involve sewing. She would have well cut, accurate pieces but she needed a quarter inch foot for that machine and a walking foot for the quilting. Luckily, these are not that expensive for a Bernette. And when you sew, you're going to make mistakes. It's just part of sewing and quilting. I did not get her as quality a seam ripper as I have, some holiday I will have to upgrade her.
Fourth: Pins and thread. Almost done but sewing involves thread and pins. I have fabulous pins and magnetic "pin cushions" for them. I had hundreds of standard pins and a pin cushion. Before a year was up, I got her a magnetic one. I also got her a big spool of off white Aurifil thread. She has never bought herself a replacement spool of Aurifil but having one luxurious spool is at least amongst her stash.
Fifth: Fabric. Oh yeah, she needed to have some fabric and I think this is where most people start when they sew. We got her a gift certificate to the quilting store for lessons and fabric.
Finally: some fun. Once you have a machine with the proper feet, you can cut, measure, pin and sew that fabric butit's fun to have some extras. I had a sewing basket I had barely used, a measuring tape and some duplicate books. Olivia loved them!
Keeping it going: I have given her gift certificates for more fabric, dual duty thread I no longer want and fabric I can't see myself using. We got her extra bobbins because really, can you ever have too many?
Olivia made a quilt in her class and was enthralled. She is a Pinterest nut and finds all kinds of cool projects. She makes purses, bags, Halloween costumes and presents. She's very inventive and creative.
I can't wait to do this all again with my granddaughter. She'll start out sewing with me in my sewing room so do I really need to buy anything for her? Probably not but that hasn't stopped me. She has her own sewing table and chair where now she just colors. I got her a pink and white Bernette for Christmas and birthday which are 9 months away. Yes, it is fairly insane.
I couldn't control myself because as quilters and sewists, I think we have to first expose, then encourage and finally launch the next generation. I've been successful with one and I am hoping I am with my granddaughter.
If not, I may have a cute little pink and white machine for sale in a couple of years!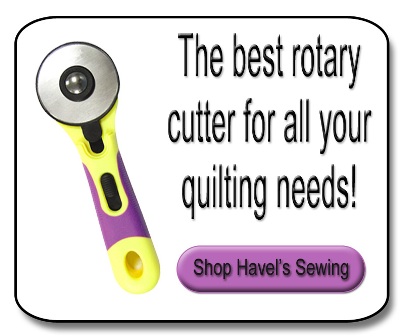 FREE eBOOK INSTRUCTIONS FOR THE BEGINNING QUILTER