"Snip" Those Ends in the Bud!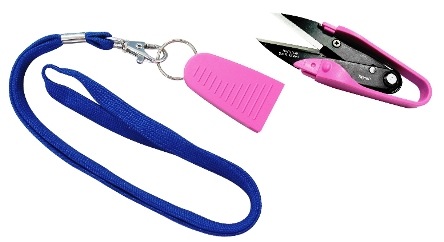 Do you ever need a great tool for snipping loose threads while sewing that prize winning quilt? Havel's Dura-Snips will do the job, just ask, Sue! Havel's Sewing did, and here are some tips she shared.
"I love Havel's Thread Snips on Lanyard and use it whenever I'm sewing at the machine or by hand and when I'm ironing. This 4 3/4″ snip scissor slips into a protective sheath so that it is not hanging around my neck with the sharp points flopping around to cut into my sewing machine, cabinet or me! Because it is lightweight I don't even feel it around my neck.
When sewing, it is perfect for snipping threads and fraying ends. Even though my sewing machine has an automatic thread cutter there are still little ends left and this small sharp snip gets every little end. I keep a pair on my ironing board and put it on while ironing too because there are always little thread ends sticking on buttonholes, seams, and other areas of readymade garments and linens. If I did not have my Havel's Thread Snips at my fingertips I would pull the stray thread and make it worse! Happy Sewing"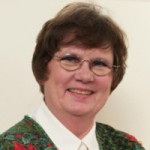 Sue has been sewing since she was 10 years of old! She has traveled all over the country as a Sewing Educator inspiring women for over 20 years. Sue has been a pioneer in changing the world of sewing and making it the amazing industry it has grown into today.
Click Here to learn more about Sue Hausmann