By Kathy Mathews
The wonderful thing about being a quilter is that the impact on my life is so deep and varied. Being a quilter and making quilts has ripples in my life that are fun and immediate as well and profound and long term. In fact, before I wrote this I had really fully realized how much better my life is because I make quilts.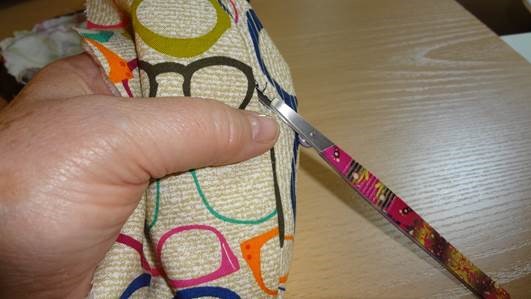 First and foremost, the very action of planning a quilt is positive. It activates the creative recesses of my brain as well as sequential and logical thinking. I have to measure, be accurate and figure things out. It's stimulating for my thoughts and keeps my brain lively and awake.
In addition to doing the math of fabric purchasing and placement, color theory is utilized. Does this match? Will this stand out? Are these colors complementary or clashing? Do I want a soothing palette or a bright combination that will jump out and say hello?
My arms, hands and legs all get a work out as I cut, design and cut some more. Hand/eye coordination is essential as I piece my blocks. I have adequate lighting, ergonomic chairs and items just far enough away to keep me moving in the process.
All these physical improvements to my body are terrific and nearly enough to justify quilting. Lucky for me the benefits just keep on coming.
In order to keep up with quilting, I have to learn how to use new tools and techniques. Learning new skills makes me feel pretty darn clever. And when I finish my masterpiece, I have wonderful feelings of worth and self-esteem. It's a pretty great feeling to have produced a work of art, I am happy and proud.
Learning new ways to communicate is key to being a quilter as well. I am on Twitter just to keep up with my twilter buddies. I joined Instagram so I could see pictures of modern quilts. I learned how to write a blog so I would be able to spread my love of quilting.
Mastering different aspects of Facebook is part of my sewing life also. I have a page for my blog, a secret group of blogger buddies and another of quilting friends. I look up YouTube videos to learn new techniques. I text pictures of my quilts to guild friends.
If I was not a quilter, I would not be proficient in half the technology advancements which I have mastered. This allows me to communicate better with family members and know what is going on in the world. I love knowing about antique quilts and cutting edge technology.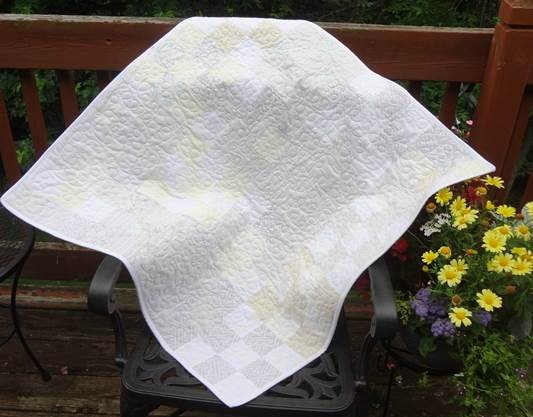 My body and brain are kept sharp with quilting. I am more creative, have good feelings about myself and keep up with technology. But these fabulous attributes are perhaps not what I love most about quilting in my life.
For quite some time, I was a solitary quilter, blooming in the desert in a way. Now with all the ways to communicate, my quilting community has mushroomed in size. I exchange messages and comments with quilters all over the world.
I see quilts from many countries, read blogs from various locations and meet up with friends I know only digitally at large quilt shows. All of these quilters have added to my life in so many ways. Not only do they provide tips and ideas but love and support.
When I was grieving my stillborn granddaughter, quilters I had never met in person were there for me. I received books, messages and gifts. These quilters helped me get back up on my feet and flourishing again.
I have talked with quilters in shows, shops and guild meetings. We have the love of quilts in common and know that the rest really doesn't matter.
Quilters help each other out without regard for borders, ethnicity or religion. I have been part of quilts for quilters who needed a quilt and no one cared about their politics, race or language. Quilts transcend the superficial and address the basic human needs of love and compassion.
People in nations across the world should follow the example of quilters. Their physical and mental would improve as well as their tech skills. Love, compassion and understanding would prevail instead of hatred and violence.
And everyone would sleep better, ensconced in a handmade quilt.
---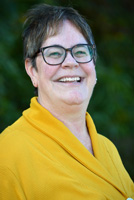 Kathy Mathews has been sewing for 49 years and quilting for 31, which is odd as she's so young. She taught Spanish and French full time for 35 years in Illinois Public schools and then continued at the college level until 2014. During all that time, quilting and sewing allowed her a creative outlet and kept her sane. In addition to needle arts she is an avid reader, swimmer, traveler and yoga newbie.  She blogs mainly about quilting at www.ChicagoNow.com. She lives in the Chicago area with her husband, is the mother of two grown daughters and grandmother to the cutest two year old girl in all the land. You can email her at quiltingsewingcreating@gmail.com.
---