Making a Quilt is Just Like Living Your Life
By Kathy Mathews
I was lucky enough to do a tiny bit of quilting and sewing at a young age. I was visiting my Aunts who never sat without doing something with their hands. They let me pick out some orange scraps and taught me how to make a simple nine patch, by hand. I admired all their quilts and the fact that in their basement there was always a quilt on a frame. I was a child so my sewing was simple, non-accurate and full of delight.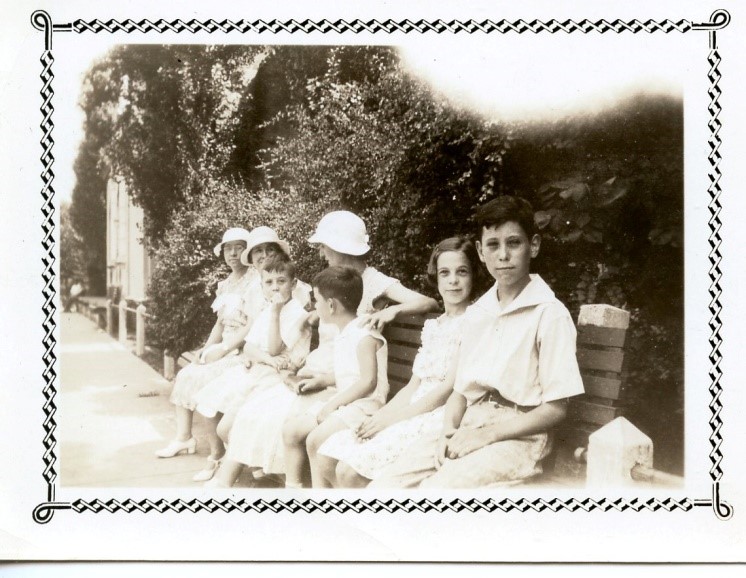 As I got a bit older, I no longer could just sew whatever, I needed to learn skills. I was lucky enough to take Home Ec in Jr. High and have a drama director's wife who was my stitch mentor. I was encouraged and slowly learned how to sew with accuracy. I could actually create what I wanted to create and it was intoxicating. By honing my abilities and learning boundaries, it became way more fun.
But into each life some criticism must come and mine did in my twenties. I took a tailoring class in college and a quilting class in my late 20's. Sewing was no longer, YAY for you, it was rip it out and do that again. To fascination and satisfaction, I was adding discipline. I liked being really accurate and knowing the exact way to do something even if I have changed things up since then. Precision and discipline added to the enjoyment.
As I added family, jobs and duties to my plate, my sewing became something of an outlet for me. I began to learn how to quilt for pleasure and it was my therapy in those busy years. I was repeating what I had learned, I was adding muscle memory and understanding why I was doing what I was doing in my 30's and 40's. In life and in quilting, I made mistakes. I had to redo and decide if it was good enough.
In those days my life as a whole was like a scrap quilt – a pleasing look but boy oh boy, there were some really ugly fabrics and even blocks in there. I quilted my way through sadness, disappointment and even resentment. I used my sewing to celebrate my children and their triumphs in life. I learned that there was good and bad in life and quilts.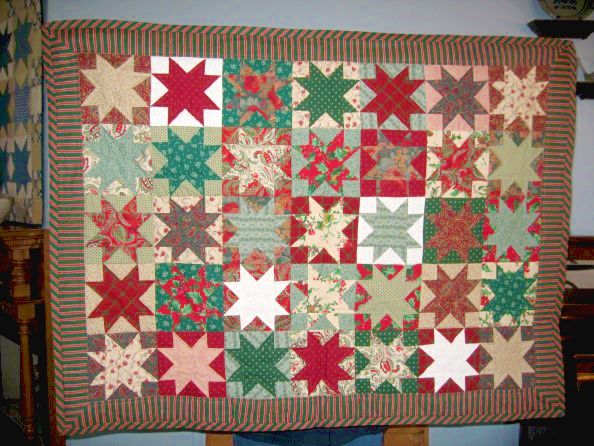 As my life got easier in my 40's and 50's, I didn't need the structure and rigidity of traditional quilting to help keep me stitched together. First I began to experiment with color and make more difficult quilts. I learned to love again and to expand my quilting skills. When life was happier my quilting started to become more risky. I didn't need a guaranteed sure fire success; I could hope rather than know that something would
turn out.
Now I am in my early 60's and my quilting reflects my life, as always. I am retired and have more free time. I have made many of the quilts I had wanted to make, the obligatory sewing. Now I can fly free, try wild combinations or the most traditional. I can use bright colors or just black and white. I am a modern traditional quilter, a combination.
But more than that, I am an unfettered quilter. I have time to do challenges. I have the confidence to attempt whatever piques my interest and the skills to pull it off. And even if I don't, that's okay also. I have had enough success that now I can deal with failure. Doesn't look exactly like I wanted, let's try it again.
At this age, peer pressure is gone. I can wear funky clothes and shoes or very comfortable utilitarian duds. I can have short greyish hair or put in some highlights. I can quilt with solids, imported cottons or a super bargain I have in my stash.
Freedom in life, freedom in quilting they are both magnificent to achieve.
---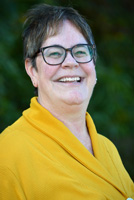 Kathy Mathews has been sewing for 49 years and quilting for 31, which is odd as she's so young. She taught Spanish and French full time for 35 years in Illinois Public schools and then continued at the college level until 2014. During all that time, quilting and sewing allowed her a creative outlet and kept her sane. In addition to needle arts she is an avid reader, swimmer, traveler and yoga newbie.  She blogs mainly about quilting at www.ChicagoNow.com. She lives in the Chicago area with her husband, is the mother of two grown daughters and grandmother to the cutest two year old girl in all the land. You can email her at quiltingsewingcreating@gmail.com.
---
Need some craft ideas? Download our Free eBook by Jamie Fingal…
[hs_action id="8213″]