By Leslie Tucker Jenison
Use your favorite themed fabric and create your own
one-of-a-kind quilt throw.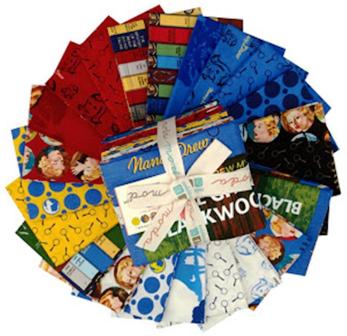 When I found out that Moda was launching a line of Nancy Drew-themed fabrics, my young-reader-self crawled out of hibernation and starting jumping up and down! Nancy Drew. I credit these books with sparking my love of reading. Birthdays, holidays, sick days: all I wanted was another Nancy Drew Mystery.
I decided to make a throw-sized quilt, something that you could curl under on the sofa while watching "Murder, She Wrote" (which is a ritual around here on occasions when my daughter, Natalie, is here visiting).
First, I asked my architect friend to enlarge this figure, as derived
from one of the cloth designs.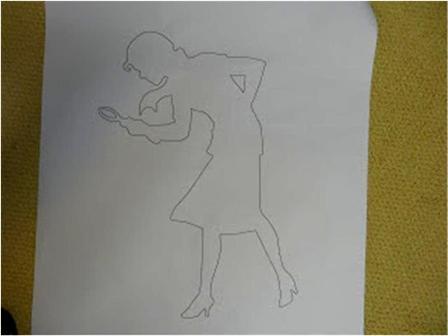 Placing the image over a lightbox, I traced the shape onto a piece of the
Nancy Drew fabric that had been pre-fused with Mistyfuse.

I worked on the reverse (fused) side of the cloth, tracing with a Pentel Gel Roller Fabric pen (which I adore BTW!) Here is the complete tracing on wrong side of fused fabric.

Now, I cut the shape out. It was easy because I was using my fabulous 7″ Havel's Scissors with the micro-serrated blade. You should try these scissors because they are
amazing for this type of work!!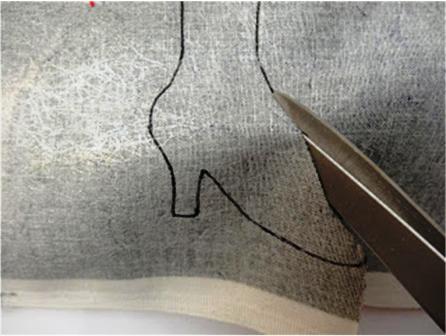 Here's Nancy! She is ready to be fused onto the book panel.
So far, so good! I like how this looks!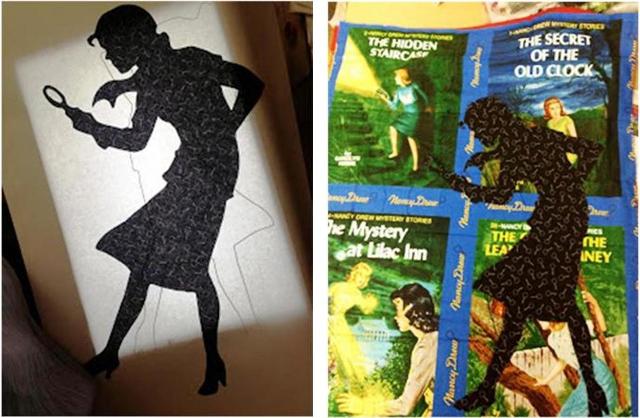 Here I am free-cutting block strips with my seriously-great 7″ Havel's Scissors. They are as sharp and precise as the day I bought them 2-1/2 years ago!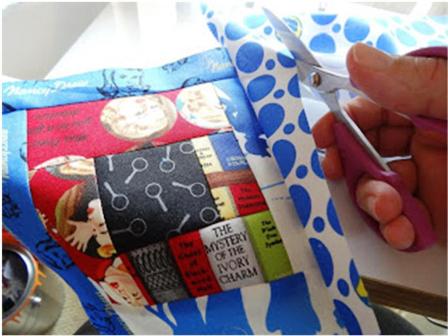 I made a bunch of pieced blocks that I later changed my mind about.
These are now on the back of the quilt…

Before…
I changed my mind and switched to the blue-yellow colorway for the quilt top.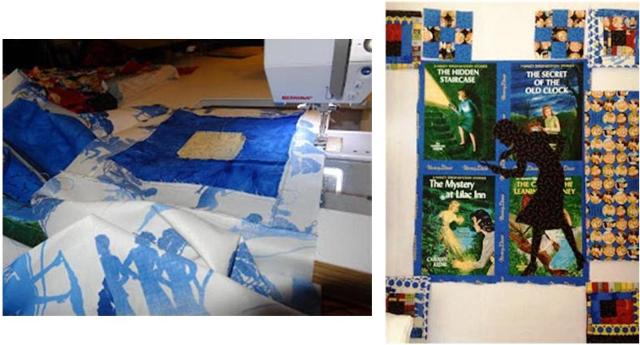 After…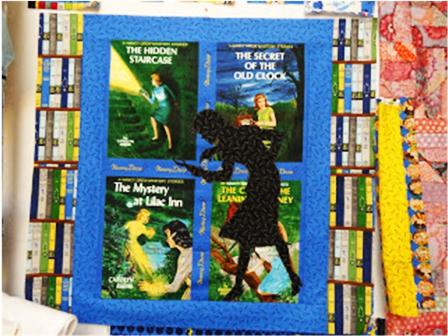 Here is a corner block, under-construction.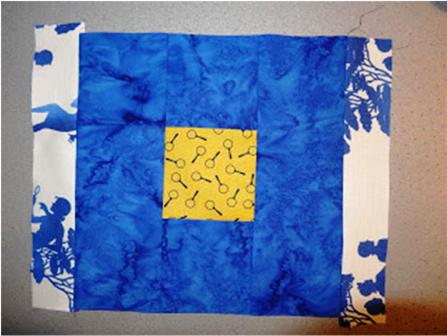 I wrote the quilt label on a piece of plain yellow pre-fused cotton, using my Pentel Gel Roller Fabric Pen (LOVE). After fusing, I stitched around each edge…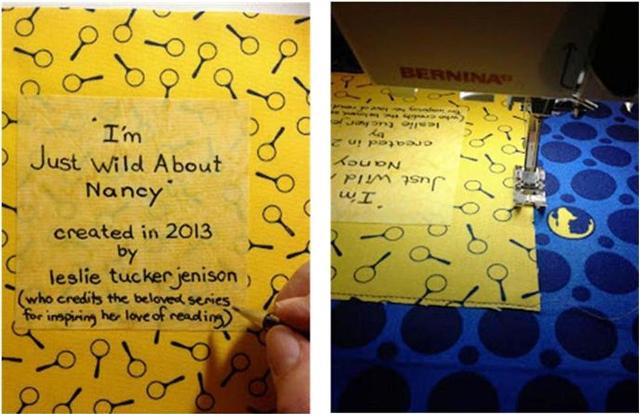 The label is the yellow block with blue border in the center of the quilt back. I decided to place the label prior to the quilting. I used all the extra pieces of Nancy Drew fabric to create a scrappy-pieced quiltback. I like how it looks!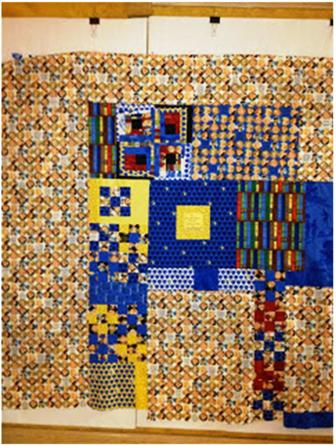 Here is the finished quilt, long-arm quilted by my friend, Danielle Wilkes.
I machine-stitched the binding.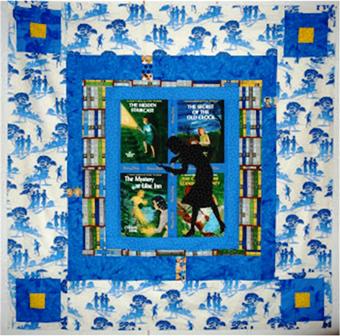 Here is the quilt "in action" – tucked around my daughter, Natalie, who was visiting from Austin. We have a ritual of watching old "Murder, She Wrote" episodes on Netflix. I think it was even more fun all cozied-up under "Nancy"!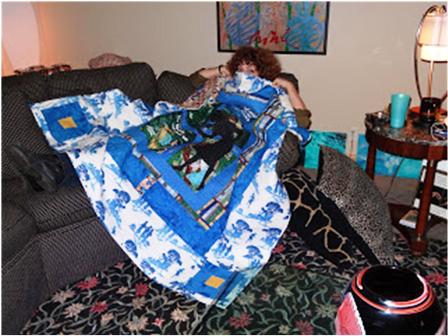 This project was part of a fun blog hop. I hope you will stop by my blog soon and say hello! LeslieTuckerJenison.Blogspot.Com
Here is a link to the entire blog hop on a day-by-day basis: Just Let Me Quilt
Click here to read more articles by Leslie Tucker Jenison…
and read what other's say about their Havel's Scissors