by Luv2Sew,
Last fall Havel's Sewing went in search of today's brightest, young talent in quilting and instantly fell in love with Laura Hartrich's fresh, innovative quilts. So when she agreed to become one of our newest ambassadors we were over the moon! Lucky for us she went straight to work! She has already created two fun blogs as well as Havel's Sewing Instagram and Facebook posts.
What better way to get to know someone than to hand them all of your social media for a week 😉 Laura's posts were so colorful and fun that we decided to put them all together for our readers to enjoy!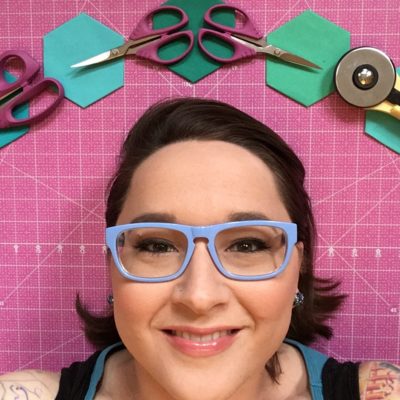 Hi! I'm Laura. I live just outside Chicago with my husband of almost 15 years, two boys, and two cats. I love designing, piecing, and then quilting with my checkbook, as they say. 😊 Happy to be with you on the Havel's account this week.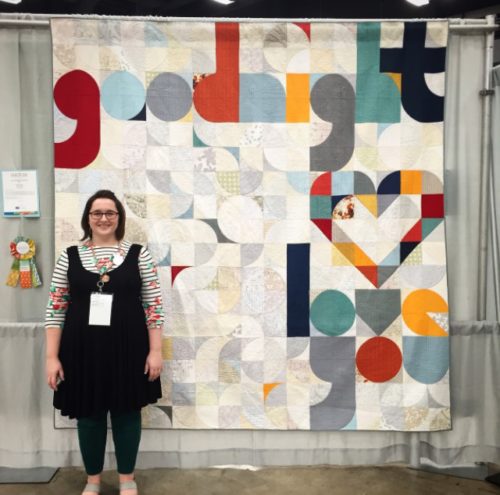 This huge quilt is probably my favorite creation. I can remember getting this idea and being excited as I sketched it out in my graph paper notebook. I remember being so stoked to collaborate with Nikki Maroon @thegirlwhoquilts for the first time and falling in love with her stitches. I was thrilled when it got accepted into QuiltCon and over the moon when it won People's Choice and then travelled the world without me. I'm really proud of this quilt and sometimes I joke that I peaked when I made it. I don't know if I will ever make a widely-recognized, award-winning quilt again. And that's ok. I try hard to make the quilts I want to make and not worry about how they will be received in the wider world. I'm not going to lie, though. Having all of that happen was really, really fun. 😊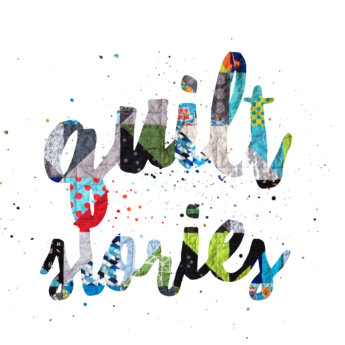 One of the creations I'm most proud of isn't a quilt, it's an instagram account called @quiltstories where people share their quilts and the personal stories behind them. I was inspired to start this account one day when I was feeling down on myself for not being good enough, not having amazing enough designs. The online quilt community can be a double-edged sword. It's wonderful for encouragement, inspiration, and camaraderie, but it can also be so tempting to compare yourself and your work to all the awesome things other folks are making. When I was feeling down on myself that day, I thought about what I really love about quilts, and what I could give back to the quilt community that would make me feel better. It occurred to me that the stories behind quilts are my favorite part, and that I could provide a place for people to share theirs. I try to post one a day. It has quickly grown into a really lovely community. Posting to @quiltstories is always highlight of my day. Join me there! And submit your stories! I post them all, in the order received.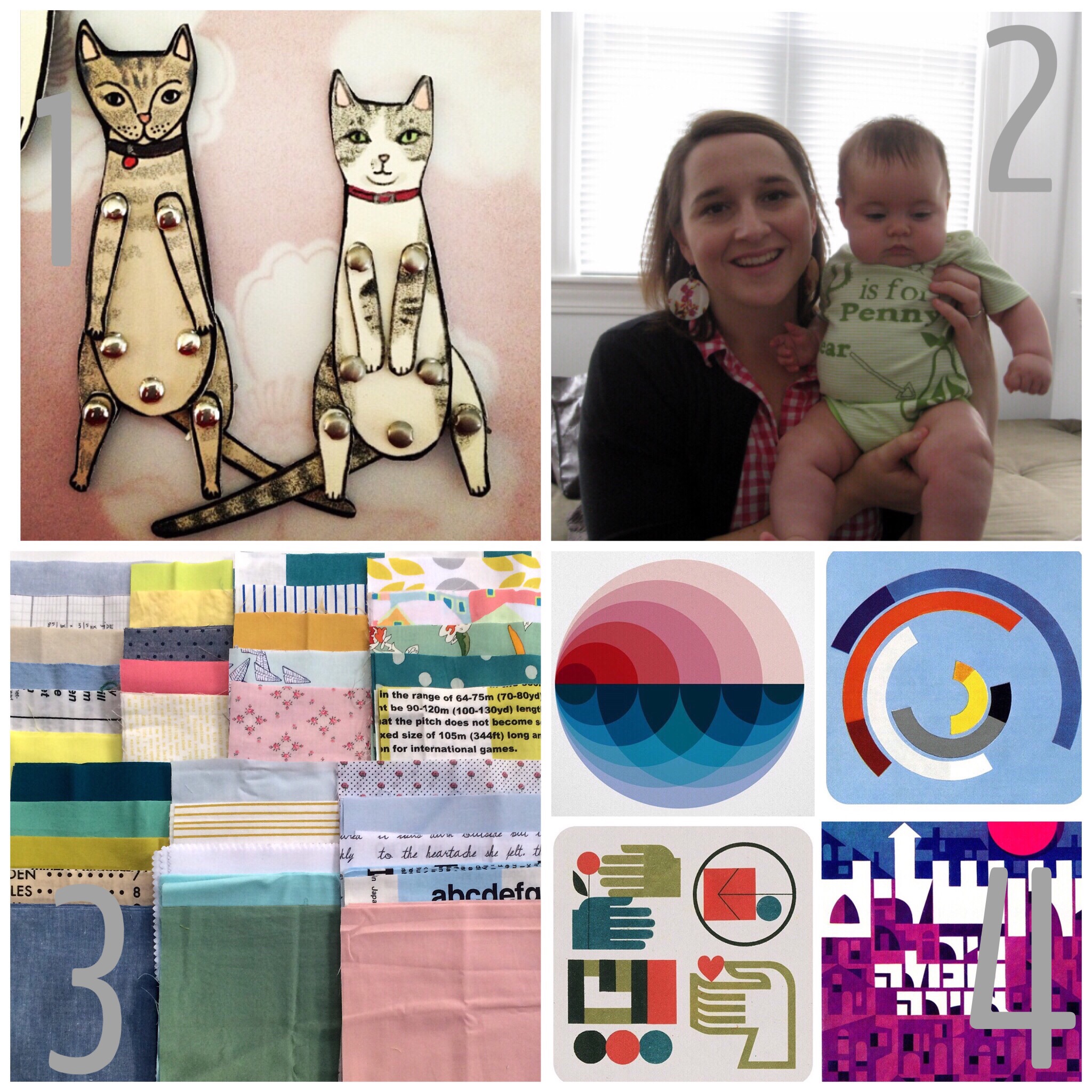 Day 3 Questions: 1. Cat person or dog person? I didn't want cats. My husband convinced me. Then it turned out I loved them and adopted the cat motif as one of my personal favorites. C'mon, they are cute. Even if I hate the hair all over everything. Portrait of our cats Lupin and Sirius by Jordan Grace Owens. I've never had a dog but can definitely see the appeal. 2. How long have I been quilting? The first quilt I made was for this sweet butterball, Penny. I believe she is seven now! Maybe even eight. Thanks for being born and helping me find my life's passion, Penny. 😘 3. Favorite Color? Impossible to say! I was really pleased with this palette for my clamshell quilt. I'm drawn to pinks and minty greens. But I don't feel like I have a favorite color. I love them all and do my best to use them effectively in my quilts. 4. What inspires my creativity? Can I say everything? Shapes, colors, other quilts and quilters, buildings, stories… I'm a too-many-ideas-not-enough-time person, like so many quilters I know. These are just a few inspiration images I have saved on my phone. Perhaps they will work their way into a quilt someday, in some way.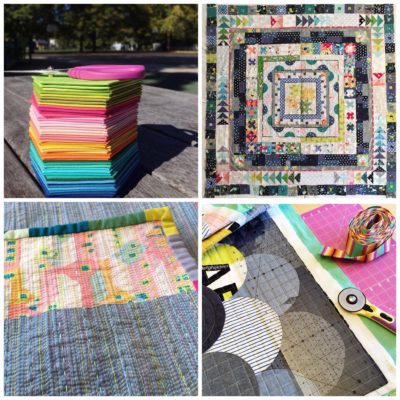 What I'm working on at the moment, starting upper left corner and going clockwise: I almost always have a stack of hexies and some Havel's snips in my bag so I can sew a few while I wait for the kids to get out of school or appointments or whatever! +++ I'm about to finish up a large medallion quilt top. It's made from 100% cat-themed novelty prints, which makes me seem like more of a crazy cat lady than I really am. 😊 Used my favorite Havel's scissors and rotary cutter a lot on this project. +++ I just got two quilts back from my fabulous long-armer, @thegirlwhoquilts, so this week I spent time trimming them and attaching bindings that I will finish by hand. Trimming was easy with my large Havel's cutting mat and ruler. +++ I'm doing big-stitch hand quilting on another piece, which looks great to me but is taking forever. I try to stitch one length of the quilt every night while I watch tv with my husband. At this rate I should be done in a few short years.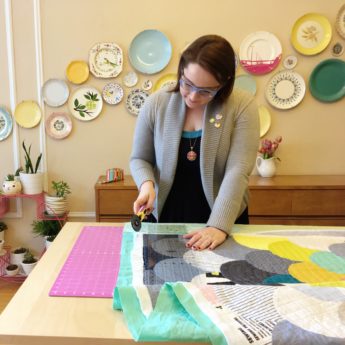 Here I am using maybe my favorite Havel's tools: the extra large cutting mat and rotary cutter. This mat is the perfect size and I love the way it's marked. A close second favorite would be all my Havel's scissors. They are seriously the best and I believed that even before I had the chance to be a Havel's ambassador. 😊Great to be with you this week! Happy sewing! ❌⭕️🙄😂