Simple Strip Blocks Using Havel's Fabric & Quilt Ruler Cutter
by Laura Hartrich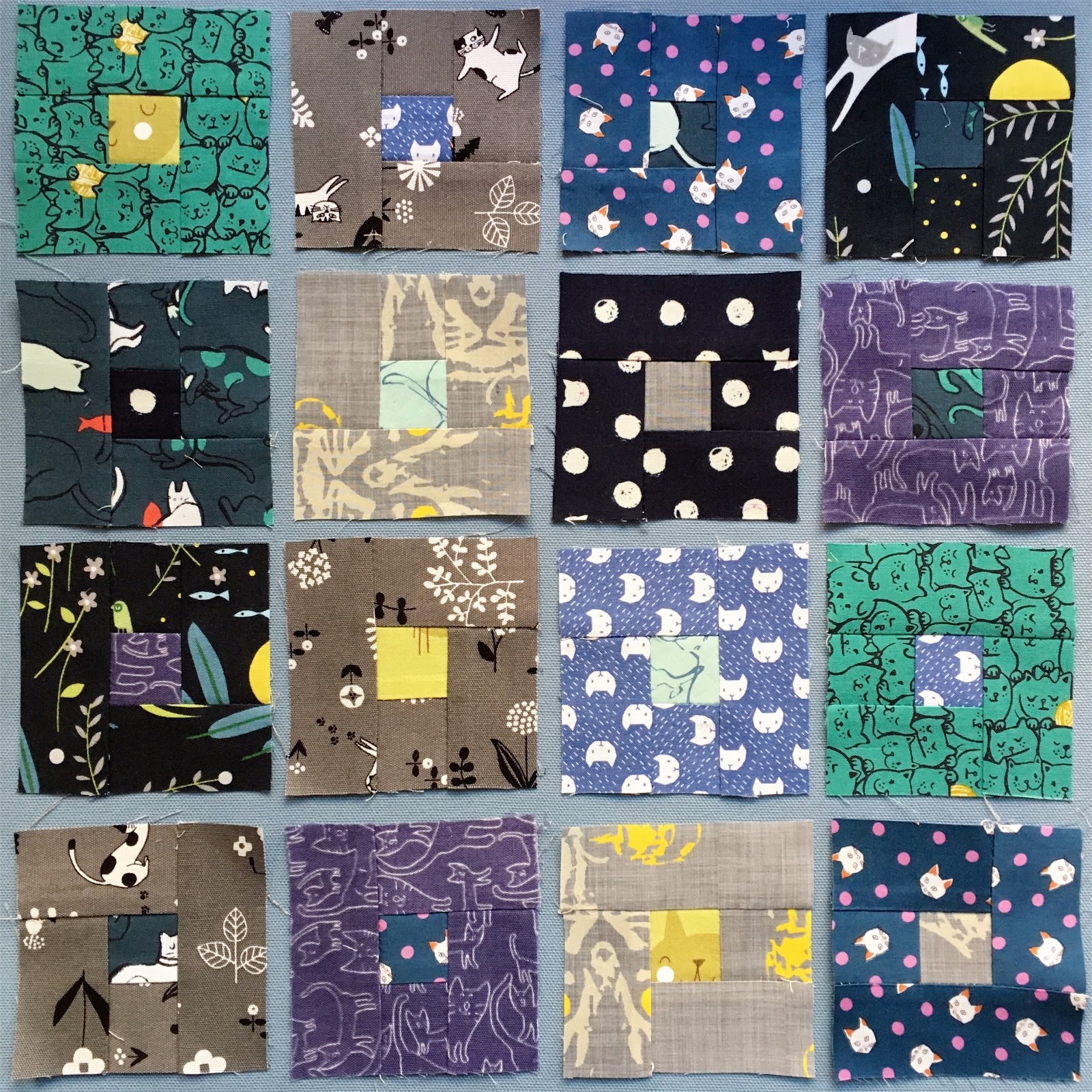 One of my current quilts-in-progress is a medallion quilt made with all cat-themed fabrics. It's a silly idea but it has actually been a real challenge to consider design, color, and contrast while working under the constraint of all cat fabrics. I find setting boundaries like this, no matter how silly or arbitrary, can really push me creatively and bring out my best work.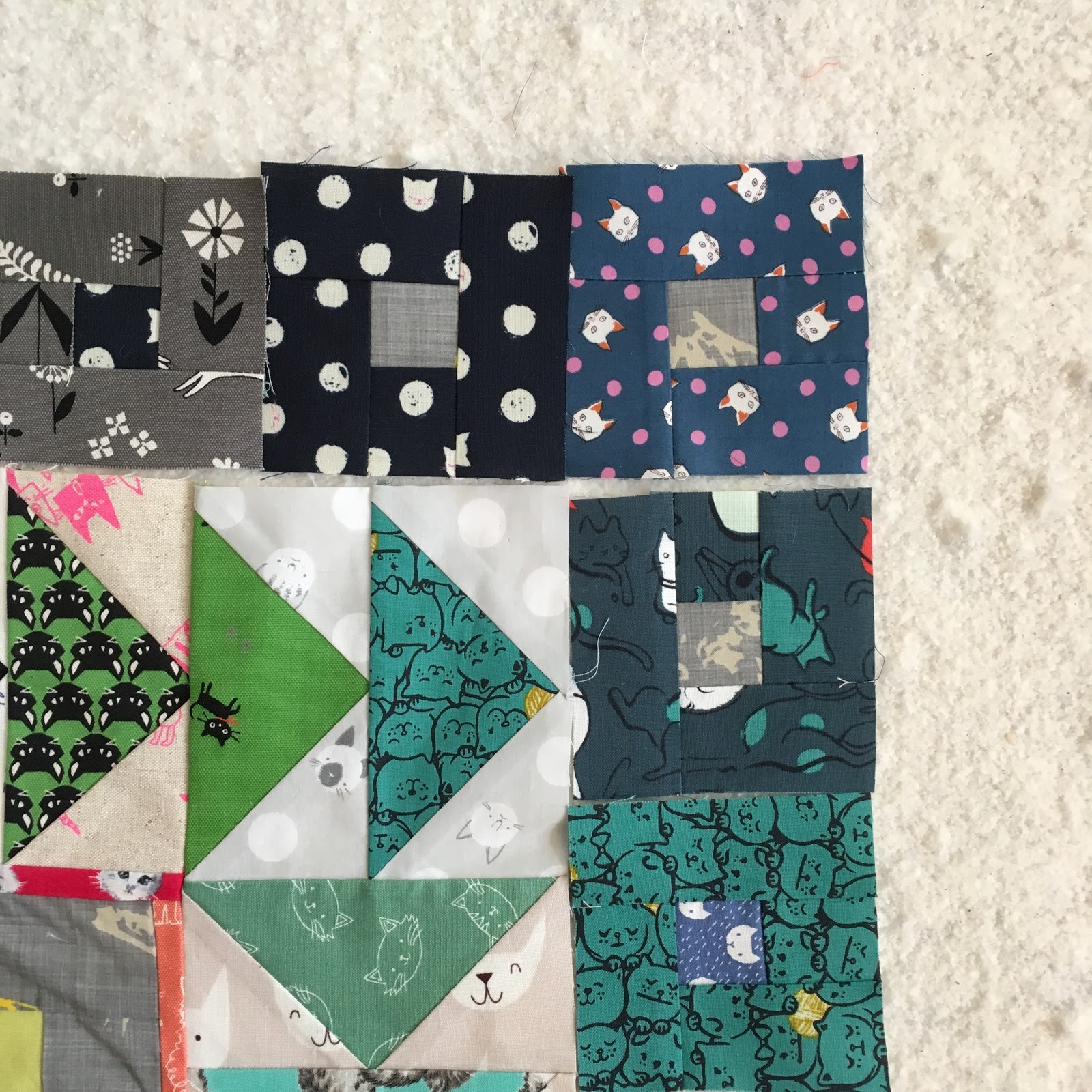 For the latest border in my medallion, I knew I wanted to use darker colors to contrast with the previous border. I also wanted to do something simple, so it could come together quickly and allow me to focus on the last border, which will be a little more detailed.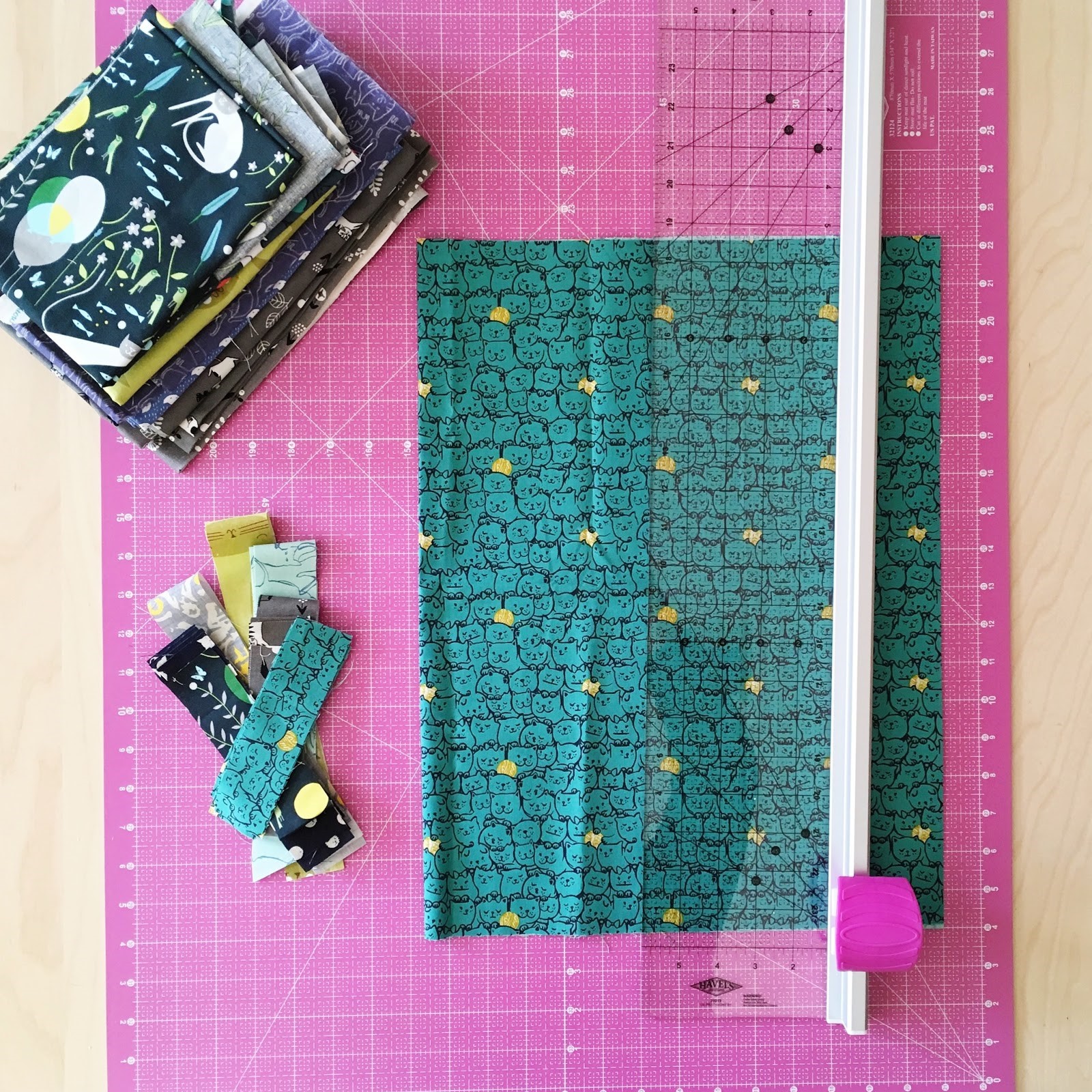 I settled on simple blocks, small square centers surrounded by strips of the same width. I don't know if these blocks have an official name. I guess they are a version of square-in-a-square. To construct these blocks, I needed 1.5" strips of the dark fabrics I planned to use. I decided it was the perfect chance to try out the Havel's Fabric and Quilt Ruler Cutter. I used this awesome tool on my Extra Large Havel's Cutting Mat. The cutting was smooth and accurate. I felt totally comfortable cutting through 6 layers of fabric. This tool is also easy on the hands/wrists. I would definitely use this again whenever I need to cut strips.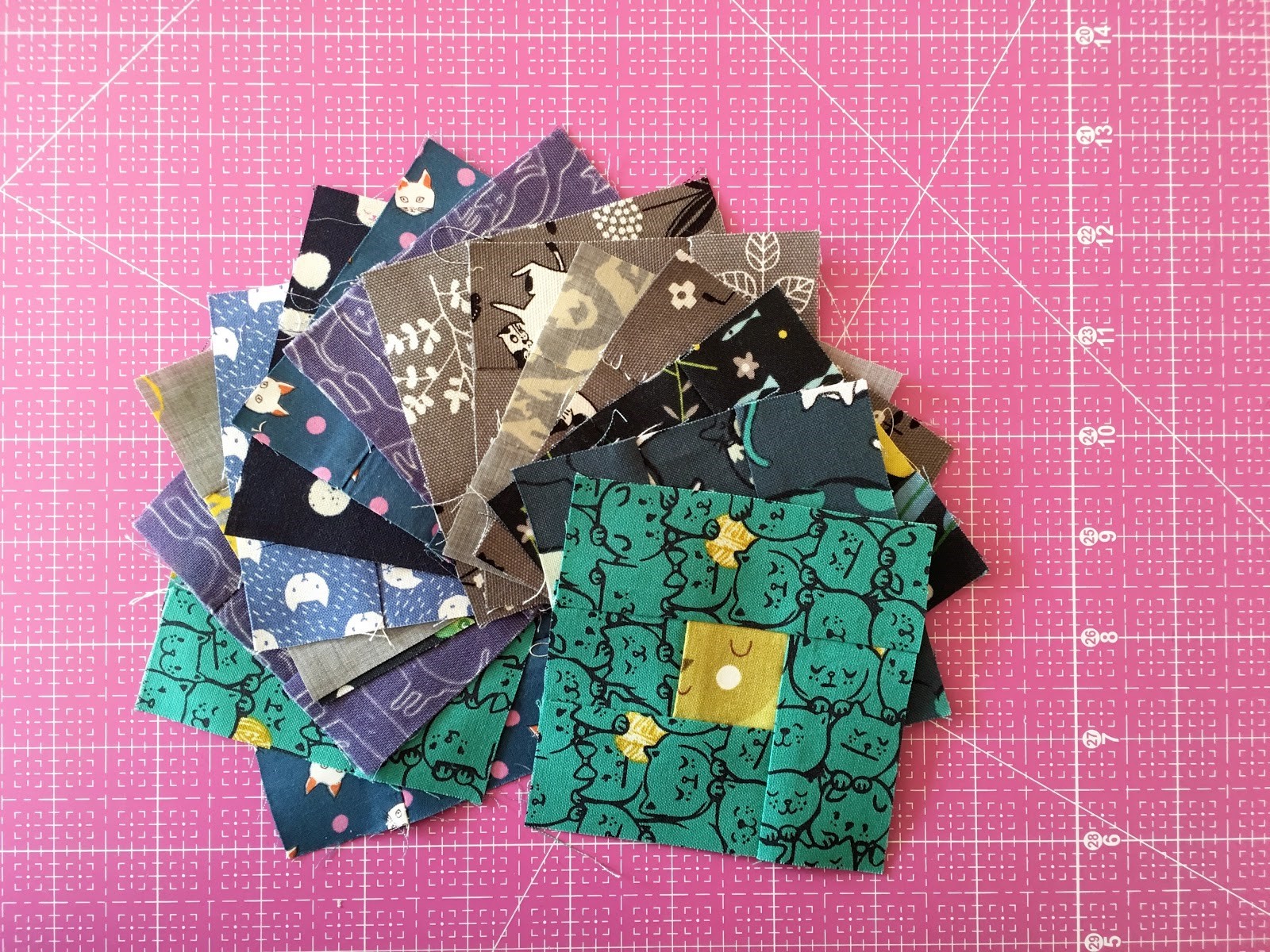 I'm excited to have the next border of my all-cat medallion quilt done, with the help of my Havel's tools.