Get rid of bulk with your with Havel's Pinking Shears.
Sue Hausmann shares her tips on how to streamline your quilting projects with our Havel's Pinking Shears.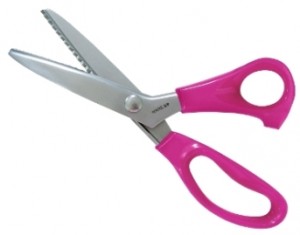 I feel trimming, grading and clipping seam allowances is very important to eliminate bulk in garments, projects and quilting projects but can take quite a bit of time. My motto is make it fast, easy and professional so I use my Havel's Pinking Shear to trim, grade, and clip all in one quick step. The 9″ Havel's Pinking Shear is very lightweight and very sharp. When trimming the seam allowances after "enveloping a quilt or quilted table mat, etc. my Havel's Pinking Shear trims all three layers, top, batting and backing, quickly and easily. When teaching a 'hands on' class, I always ask the students to use my Havel's pinking shear for their trimming and they are amazed how easily it cuts.

If you do the "turned handlook appliqué" pieces with fusible tricot interfacing, after stitching, trim the appliqué shape with Havel's Pinking Shear to eliminate bulk and clip curves all in one step. The added advantage when trimming any seam allowance with your Havel's Pinking Shear is that the seam allowance edge does not press through to the right side as a straight edge. You barely see the 'pinks'! Happy Sewing!"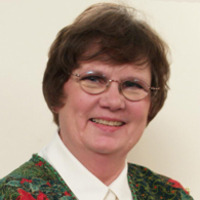 Sue has been sewing since she was 10 years of old! She has traveled all over the country as a Sewing Educator inspiring women for over 20 years. Sue has been a pioneer in changing the world of sewing and making it the amazing industry it has grown into today.

Click Here to learn more about Sue Hausmann
For Havel's Pinking Shears Click Here