In thinking about a few of my favorite things in the studio, there is one tool that some might considered old fashioned, and wonder what to do with it in making quilts. It is one of my favorite things, because it can add so much to an object, a quilt and even the binding as a design element.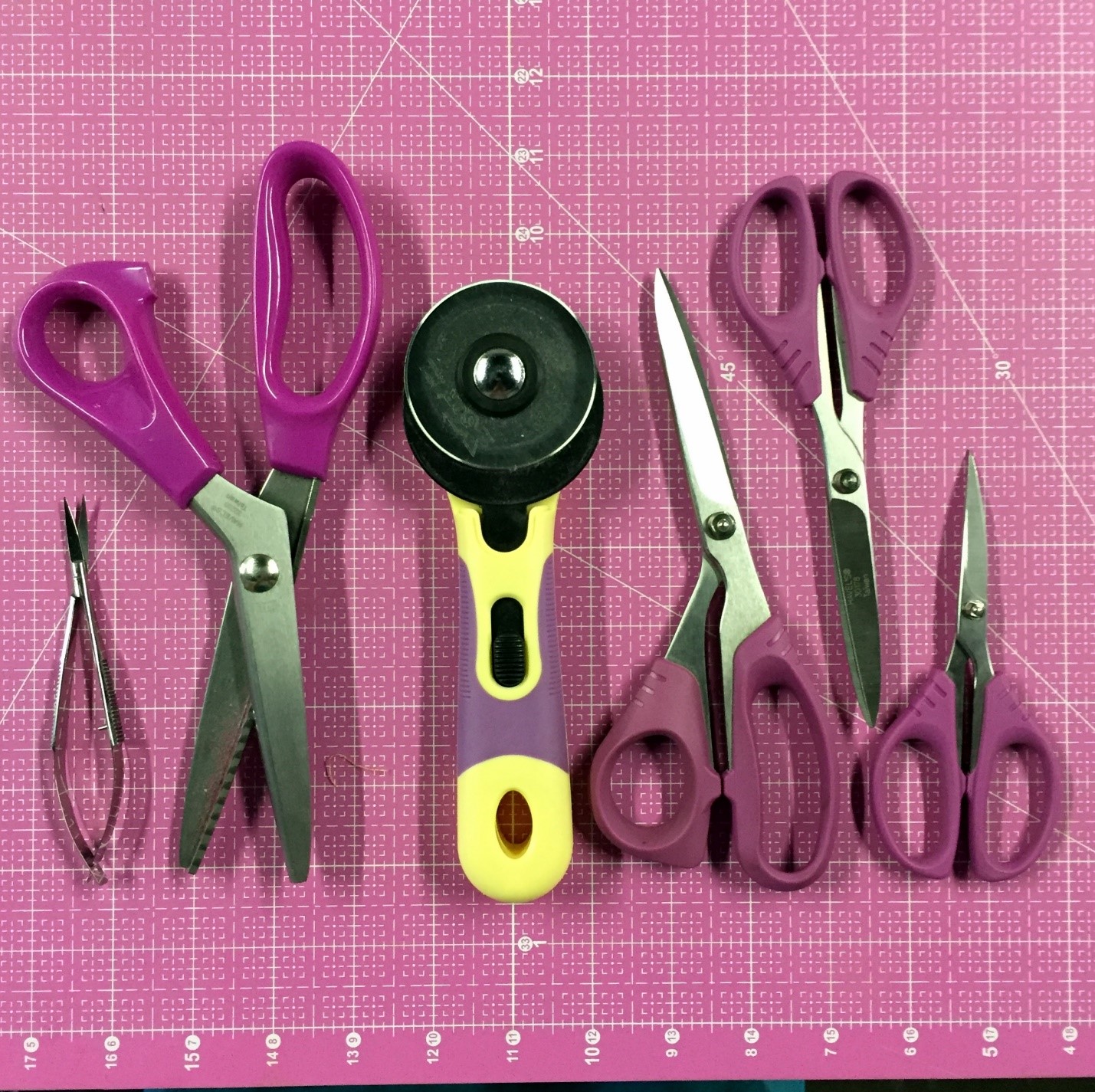 Here is my line up of favorite tools from Havel's Sewing. Second from the left are the pinking shears. Great handles and easy to use.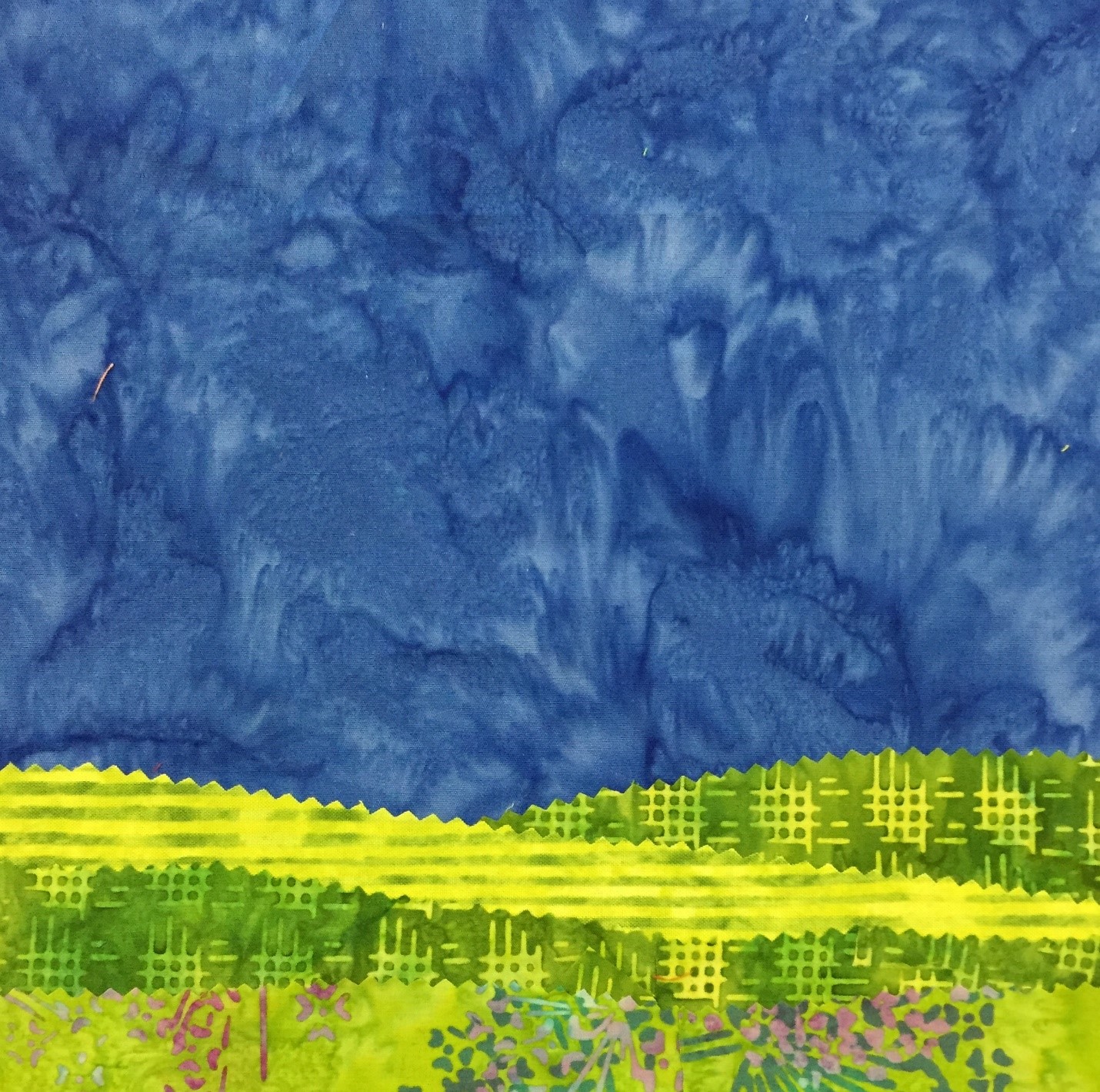 You might be wondering what this is. The green is the landscape for a pictorial quilt and perhaps a house might go on that mound of green. The tops of those hills have been cut with pinking shears. Isn't it a cool look?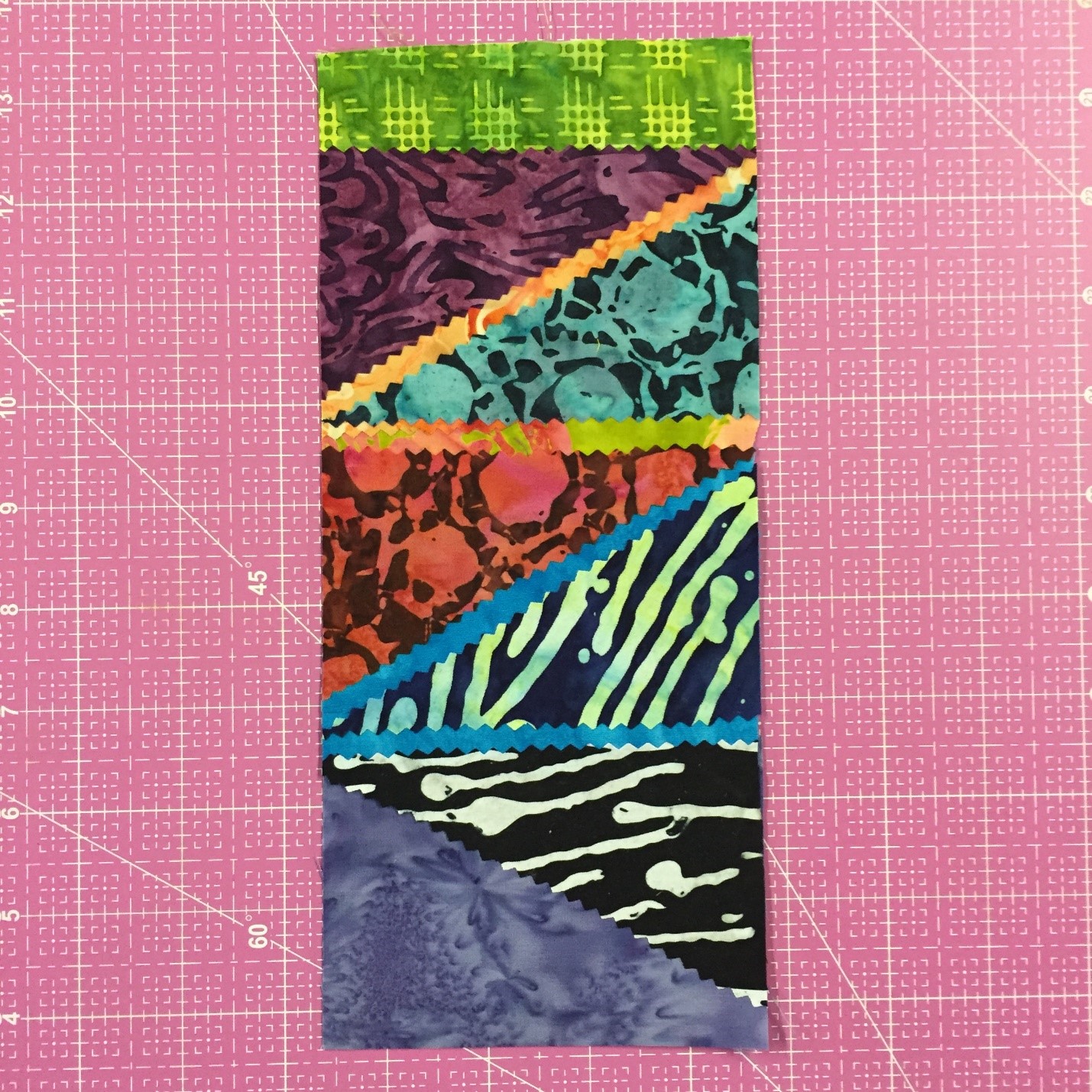 These are half square triangles – raw edge applique and the fabrics have Mistyfuse on the back. I love the triangles on all of the edges. It invites a viewer in to see more, and how that effect was made.
Close up of the half square triangles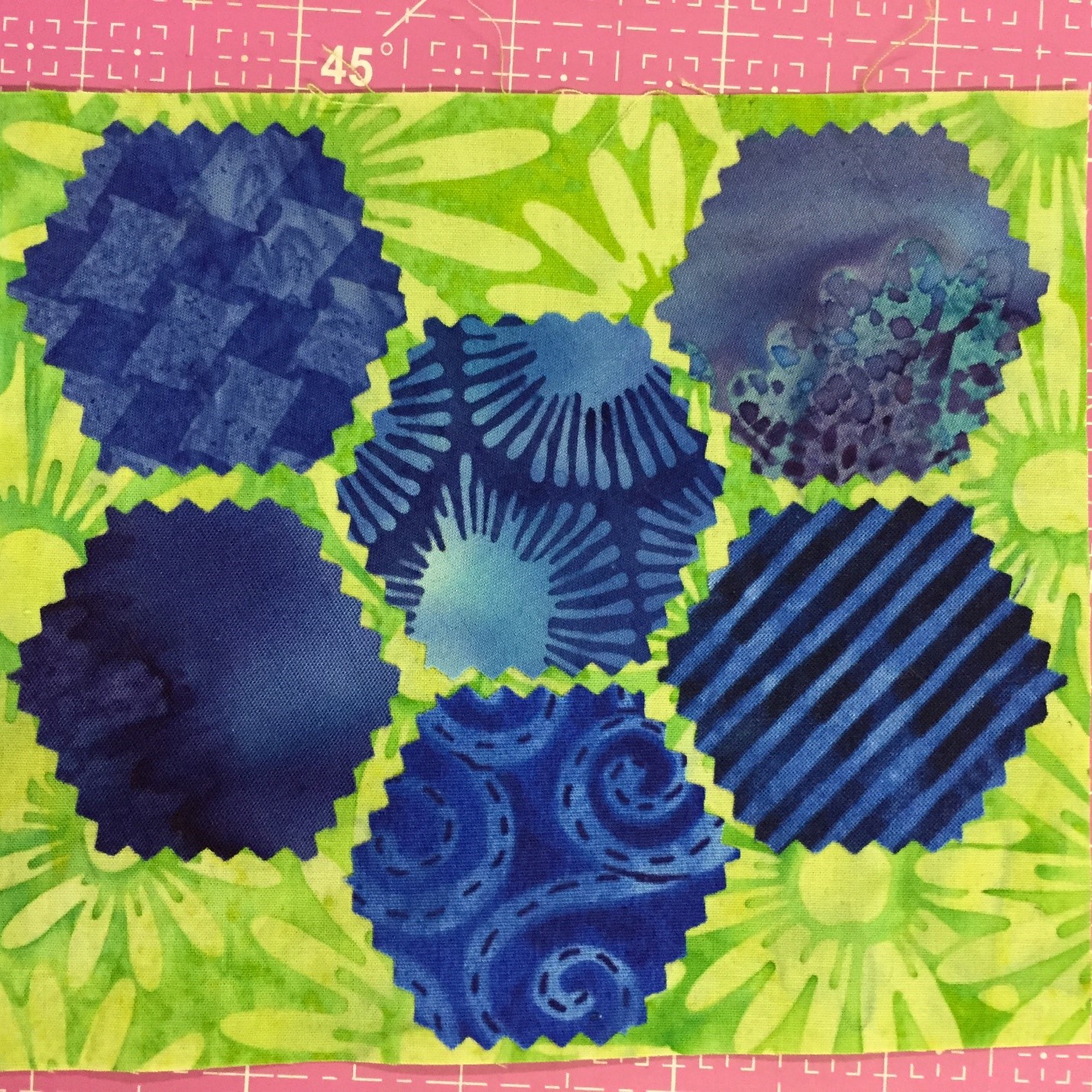 Hexagons are all the rage right now in quilting. Aren't these fun? Raw edge applique, and each side was cut with pinking shears.
This is one of my most favorite ways to use the pinking shears. Stems and flowers. Love the wonkiness of the stems, but then the flowers are very whimsical with where they are cut. This adds a playful element to your quilts.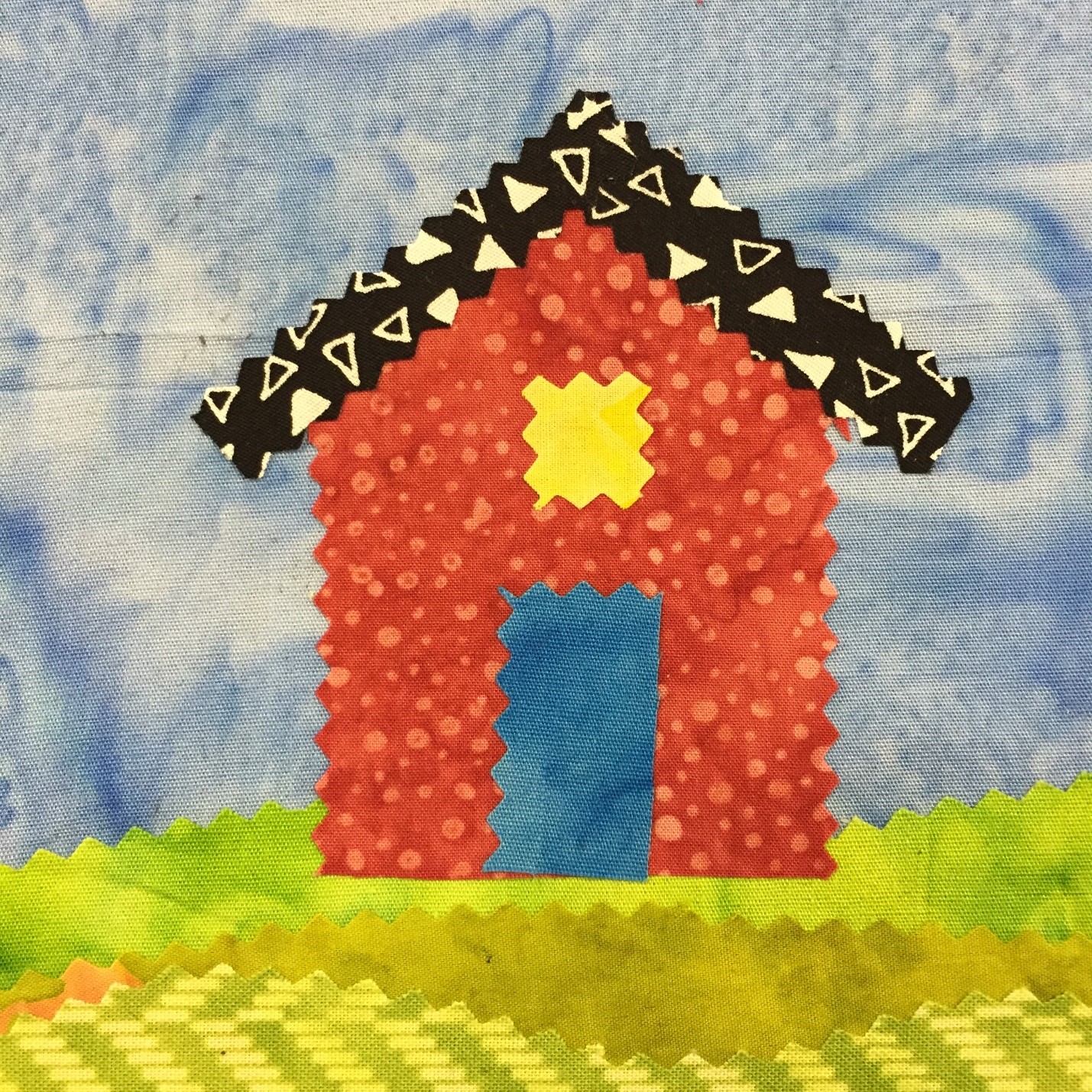 The start of a small house quilt. You can see the landscaping has been cut in triangles, adding some dimension to the small hills. The sides of the house, door, window and roof have also been cut. The sky is the limit to what you can do. The door is half and half. I like the unevenness of it all.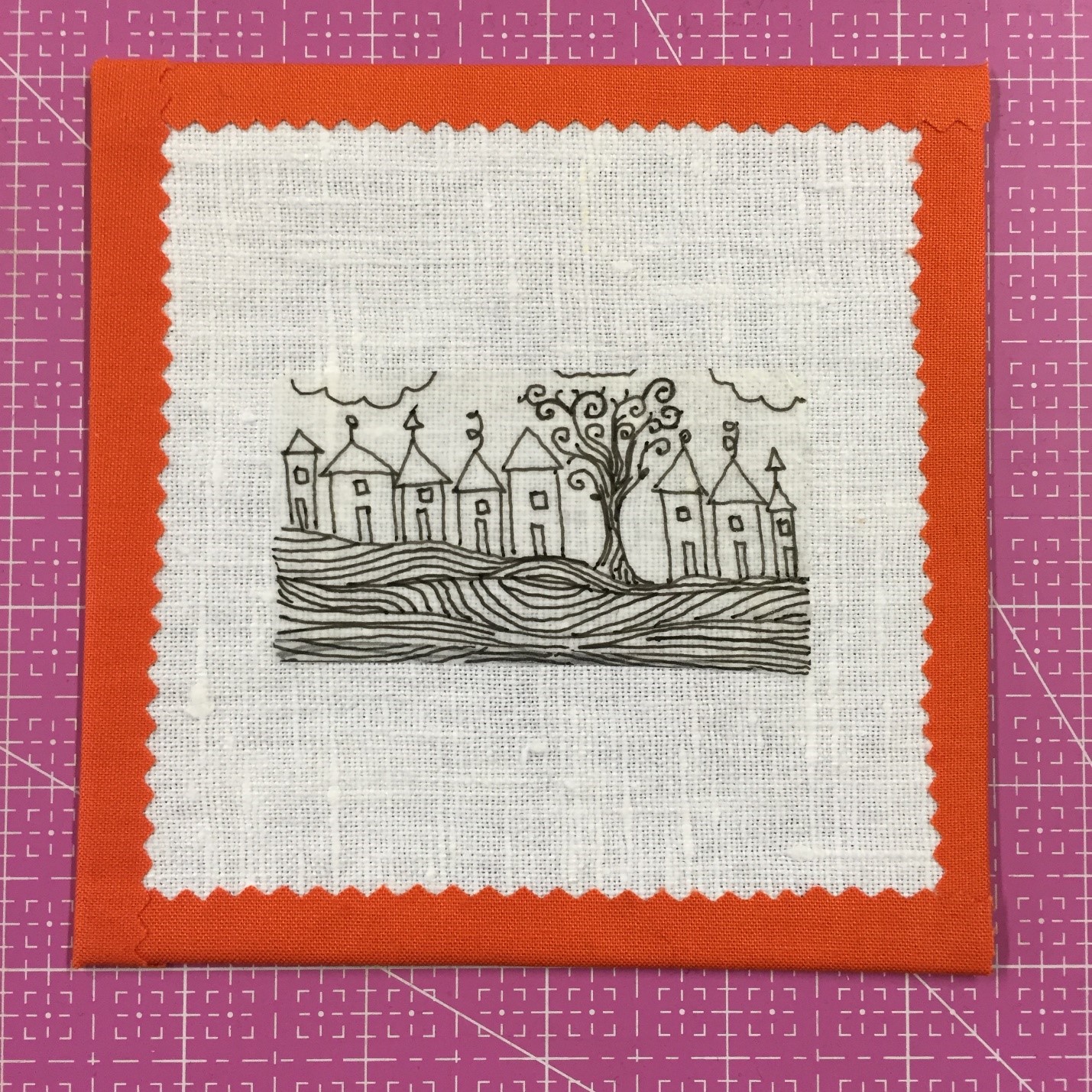 The new ticket to binding and making a really fun edge. The fabric has been pre-fused with Mistyfuse, and it just folds over to the back. I love this.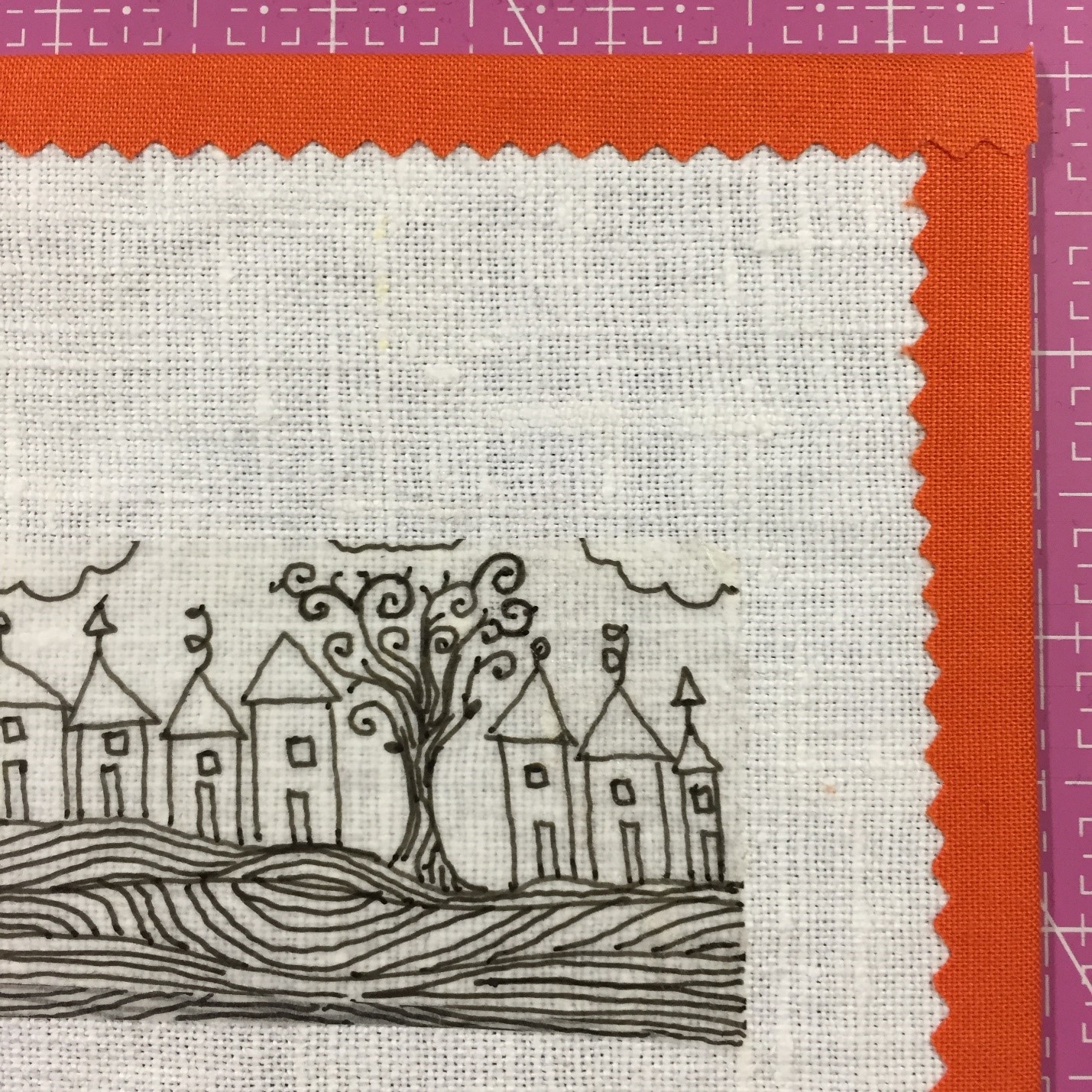 Closer look.
Happy cutting it up!
— Jamie Fingal