by Kathleen Mathews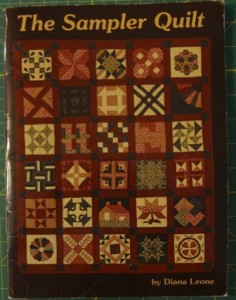 The first time you do something is often memorable and if you close your eyes you can conjure up poignant memories of many first time experiences. Nothing has better memories for me than when I learned how to sew. My Mother did not know how to sew, she claimed that growing up in the depression, her family didn't want to risk her breaking the machine as they didn't have the money to fix it. Maybe, but I think that sewing can skip a generation if all you have to do to get homemade delights is to ask your Mom for it!
I was aware that my Grandmother and her sisters sewed and they had shown me a bit of how to make a quilt at a very young age. I had to bide my time to really learn until I was in Jr. High.  I can still remember the excitement of preparing for Home Ec class. We got a list of supplies and my Mom took me to a fabric store to purchase them all. I got needles, thread, thimble, seam ripper and a small ruler. This was in 1967 and I still have that little ruler.
In those days, Home Ec was only for the girls and that difference was part of the excitement as we sat at tables. One the first day, we learned how to use some of our sewing items and to thread the machine. Finally we got our first assignment, an apron. I went with my Mother to Marshall Fields to buy my pattern and fabric. I looked in the easy section of the Simplicity catalogue and chose a dress.
Yes, from an early age I was a sewing rebel! This dress had kimono sleeves and finished with braid. The clerk assured my mother it was an easy first project. And it wasn't but I sure did find out what a seam ripper was used for. After a couple of weeks, ta da, I finished my dress. It even had a zipper. (Feel free to ooh and aahhh.)
Here was the significant detail – it fit! I loved it. The fabric was a clever blue and beige kettle cloth and to this day, I love that color combination. It was a glorious feeling! I will never forget the sheer pleasure and joy of completing that first project.
I was off to the races after that, I made myself a pink and white gingham peignoir set. Because really, what 13 year old girl doesn't need one of those? My Mother had me make a blue and white set for my aunt. I sewed culottes for my Mother and party dresses for my sister.
I sewed and sewed for the next 17 years. I loved it but after a while, it became a bit routine. I was no longer making all my clothes; I felt the need for that triumphant rush of completing that first dress. What to do?
How did I revisit the joy of conquering sewing? I took a quilting class and learned the completely old school way how to make a quilt, 100% by hand. I was older now so I could wait for the gratification and within several months I had made two sampler quilts. I was thrilled and I still have the book we used.
And naturally I still have those quilts! They hang in my current sewing studio and I get a kick out of looking them. It reminds me that while there is only one first time, you can discover that joy and sheer fun by seeking out new projects and skills.
Did they all give me that rush? In a word, no. Don't talk to me about paper piecing. But I have learned to Longarm, I've done traditional quilts in a modern way and done improvisational piecing. I never want to lose that terrific high of doing something for the first time.
This year I plan to perfect my free motion quilting and work with wool. For the very first time. Want to join me and feel that first time sewing delight? Or perhaps you'd rather create your own new goals?
Just don't bring up paper piecing.