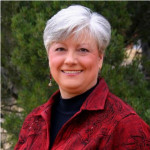 Ruth Chandler started stitching at age 4, learning hand stitching from her Japanese landlady while sitting on the porch, stitching and eating mandarin oranges and Japanese crackers.  She first learned Sashiko and then added more stitches.  Mostly working with fabrics, she learned to sew her own clothes and also quilting when she was very young.  She has also done indigo dyeing and fiber arts, designing her own line of bags, and created patterns and written books (she is also the co-author of Fabric Embellishing: The basics and beyond). While she has tried a few other art things, including a recent class on using PanPastels, she much prefers working with fabrics, textiles, fibers, and threads.  Ruth teaches at Blue Twig Studio, as well as other  local quilt shops and guilds, Art & Soul mixed media art retreats, Houston IQF,  Textile Evolution retreat and on-line book study, and other shops across the country.  You can find Ruth at Textile Evolution and at Ruth Chandler Designs Blog.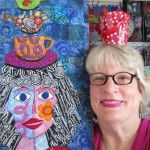 Jamie Fingal is an artist, author, teacher, fabric designer, and curator who hails from Orange, California.  An award winning artist and the author of the book Embellished Mini Quilts.  Her whimsical and abstract work has been juried into International quilt exhibitions, featured in many books and various magazines and has two instructional DVD's – The Whimsical House Quilt and Rebel Quilting. She has been a guest on Quilting Arts TV numerous times. As well as being the other half of the curating team of Dinner at Eight Artists, with Leslie Tucker Jenison. You'll find her work in private, public, churches, and corporate collections, www.jamiefingaldesigns.com.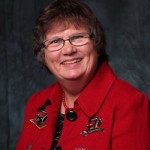 Sue Hausmann says, "Growing up my dad was the sewer in our family. Daddy did our mending and created all the curtains, drapes, bed skirts, etc. for our home on a treadle sewing machine that he had converted into an electric machine by putting a motor on it. My mom always said that she did not sew much because it only went one speed – very fast, and scared her!
At age 10 two neighbor ladies taught me to sew in 4-H. Once I experienced the joy of the process of sewing and creating for myself and others, I was hooked.  The first year Herb and I were married, money was tight and I sewed everything we and our children wore, all our home items and the gifts we gave. When Herb bought me a new sewing machine it was the most expensive thing we had bought next to our home and our car. Over the years I have gone from doing alterations for a local dress shop and sewing for people's homes, to selling Singer sewing machines in the leased department at the Marshall Field's Department Store, taught Beginning and Intermediate Sewing in the Adult Education Program at a Community College and a High School, and set up a Husqvarna Viking sewing machine department in a beautiful fabric store and teach classes day and night.  In 1985 I joined Husqvarna Viking as a Marketing Specialist and traveled all over the country teaching how to set up class programs in stores. In 1990 our first Public Television Series, America Sews began. Today America Sews airs in over 90 million households in the US on PBS, the CREATE network, Family Net Cable, and QNNtv.com, and airs in Japan. Some years later my title changed to Executive Vice President Consumer Motivation.
In 2008 the second Public Broadcasting television series, America Quilts Creatively began, has been very well received and evolved into Quilting Arts, with new host Patricia Bolton, Editor of Quilting Arts Magazine. Then, in 2009 I "semi-retired" in that I no longer work full time for VSM Sewing but continue to present programs and events and share my enthusiasm for sewing on Husqvarna Viking as a free lance Educator.
Thanks to the encouragement, guidance and support of my family and friends, I am able to continue to share the joy of sewing with others."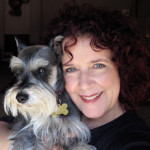 San Antonio artist Leslie Tucker Jenison is inspired by the textural beauty found in the patterns of natural and man-made environments. Leslie loves the tactile experience of working with cloth and paper.  Using dye, paint, and thread, Leslie creates unique imagery on these surfaces.  The juxtaposition of the macro to microscopic world is a recurring theme in her work. Long fascinated by the historical connection of quilts and the people who make them, she serves on the board of the Alliance for American Quilts. Leslie exhibits internationally in galleries and juried exhibitions. Her work  is held in both corporate and private collections. Leslie teaches a variety of quilt and mixed media workshops. She curates exhibitions and teaches as one half of Dinner At Eight Artists along with Jamie Fingal.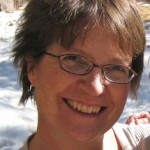 Liz Kettle is a textile and mixed-media artist who loves sewing and creating with fabric and thread. Sharing sewing joy and thread addiction with others makes her deliriously happy. Liz is co-author of two best selling books: Fabric Embellishing: The Basics and Beyond and Threads: The Basics and Beyond.  Share Liz's stitch journey on her website and blog at www.TextileEvolution.com.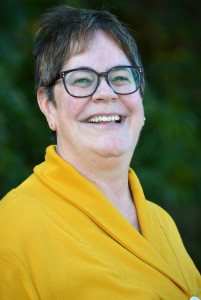 Kathy Mathews has been sewing for 49 years and quilting for 31, which is odd as she's so young. She taught Spanish and French full time for 35 years in Illinois Public schools and then continued at the college level until 2014. During all that time, quilting and sewing allowed her a creative outlet and kept her sane. In addition to needle arts she is an avid reader, swimmer, traveler and yoga newbie.  She blogs mainly about quilting at www.ChicagoNow.com. She lives in the Chicago area with her husband, is the mother of two grown daughters and grandmother to the cutest two year old girl in all the land. You can email her at quiltingsewingcreating@gmail.com.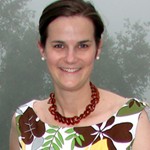 Beth Novak is a mother, wife, sewist, blogger, and comedienne (in her own mind) living in southeast Ohio. She also finds time to work full time as a professor of digital media. Find her at Flickr, Twitter, and Pinterest, too!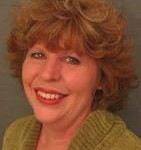 Terry White is a studio fiber artist. She has been doing this work since 1996, and she discovered the techniques she uses: threadpaint, machine appliqué, piece, quilt, embellish with beads, fibers and minutiae with sewing machine techniques, through experimentation and self-study.  Terry teaches these techniques through classes and videos.  Over the years Terry has been published in over 50 articles in magazines and books, including: McCall's Needlework; Quilter's Newsletter; Machine Embroidery and Textile Arts; CMA trade magazine; Stitch n Sew Quilts; Quick n Easy Quilts; Quilt World magazine and Calendar; Quilting Arts Calendar 2003; America from the Heart; America's Best; America Sews.  She is a wife, stitcher, artist, sister, mother, friend, nana, gardener, baker, writer, student, teacher and American.  See more of Terry's work at www.threadpaint.com.
---